Are You looking for a course in IPT?
Go to Certified Trainer Directory below Therapist & Trainers and search for the area/ Country You belong to. ISIPT have IPT-trainers all over the world, speaking different languages. Ask when the next IPT-Course is running. You may also search at Regional IPT groups below "About". You probably find relevant contact information there.
---
Do You want to market an upcoming IPT-training?
Please contact us for further information.
---
Upcoming Trainings:
Virtual IPT Training: October 21 and 22, 2022
Register Here: https://www.interpersonalpsychotherapy.com/training-application
Virtual IPT training workshop https://cvent.me/b8elqL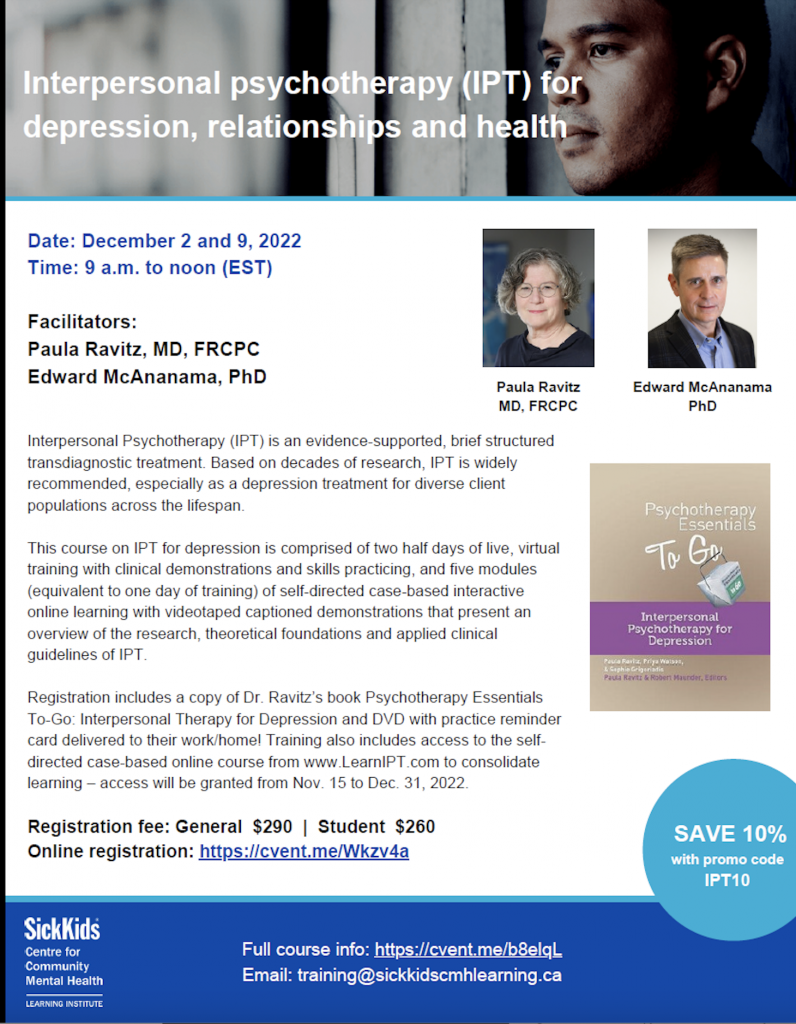 ---
The Swedish society for Interpersonal Psychotherapy: Introduction course (level A) in Swedish, digital format. Trainer Malin Bäck. For more information: https://relatera.net/utbildning/
---
Anna Freud National Centre for Children and families: At AFC Roslyn Law and colleagues are recurrently running courses in IPT; all from introductory courses to trining for supervisors. For more information: https://www.annafreud.org/training/training-and-conferences-overview/