The next ISIPT conference will take place November 2-5, 2021, poster and paper submission portal will open on July 1, 2021.
IPT: From Humble Origins as 'High Contact Therapy' to International Adoption
The developer of IPT, Myrna Weissman Ph.D., has written a new article about the origins and future of IPT.  Read the article here.
Health Experts warn of a Potential Grief Crisis in African Americans
Charonda Johnson, a 39-year-old African American former combat veteran, found it difficult to grieve after her father passed away unexpectedly from COVID-19 at the age of 62.
"I never really thought of my dad dying," Johnson said. "I could not process that thought. It literally sent me into hyperventilation."
Due to COVID-19 restrictions, she wasn't even allowed at his bedside.
"He died alone," Johnson said. "An inhumane way to die."
Black Americans are 2.3 times more likely to die from COVID-19 compared to white Americans, when age is taken into account, an APM Research Lab analysis found. Long-standing health, economic and social inequalities have led to the disproportionate death rate, according to the Centers for Disease Control and Prevention. Black Americans also disproportionately have jobs that have increased COVID-19 exposure. (Continue Reading– ABC News)
The COVID-19 Pandemic and Emotional Wellbeing: Tips for Healthy Routines and Rhythms During Unpredictable Times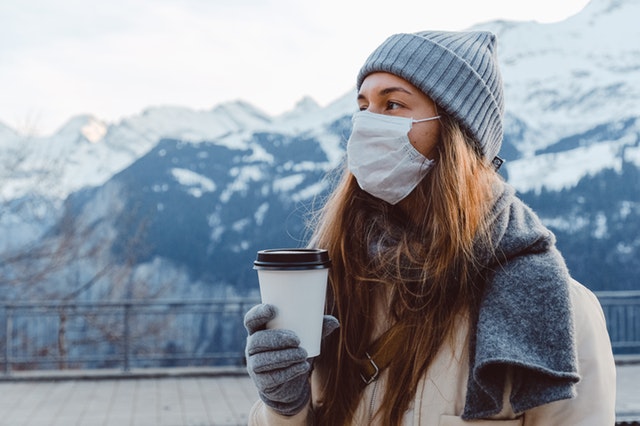 The COVID-19 pandemic poses a serious health threat to the world population. In response, governments are implementing a variety of new policies including self-quarantine, self-isolation and social distancing. While medically necessary to limit spread, these new social policies can disrupt many of the stabilizing factors in our lives which support mental health.
One of the most important brain systems contributing to daily wellbeing is the body's internal biologic clock. These clocks keep our body and our behavior synchronized with the 24-hour cycle of light and dark. Predictable daily schedules and regular routines help to keep the body clock running smoothly. When our body clocks run smoothly, we feel better. Research shows that disrupted body clocks are associated with many physical and mental health conditions, including depression, diabetes, obesity, and cancer.
When faced with major upheavals in our lives—such as those caused by the COVID 19 pandemic–our body clocks have much more difficulty re-establishing regular biologic rhythms.
Absent the normal social routines of work, childcare, and socializing, the biological clock system may be confused or challenged. As a result, we may experience negative physical symptoms similar to jet lag such as disturbed sleep, appetite, energy and mood.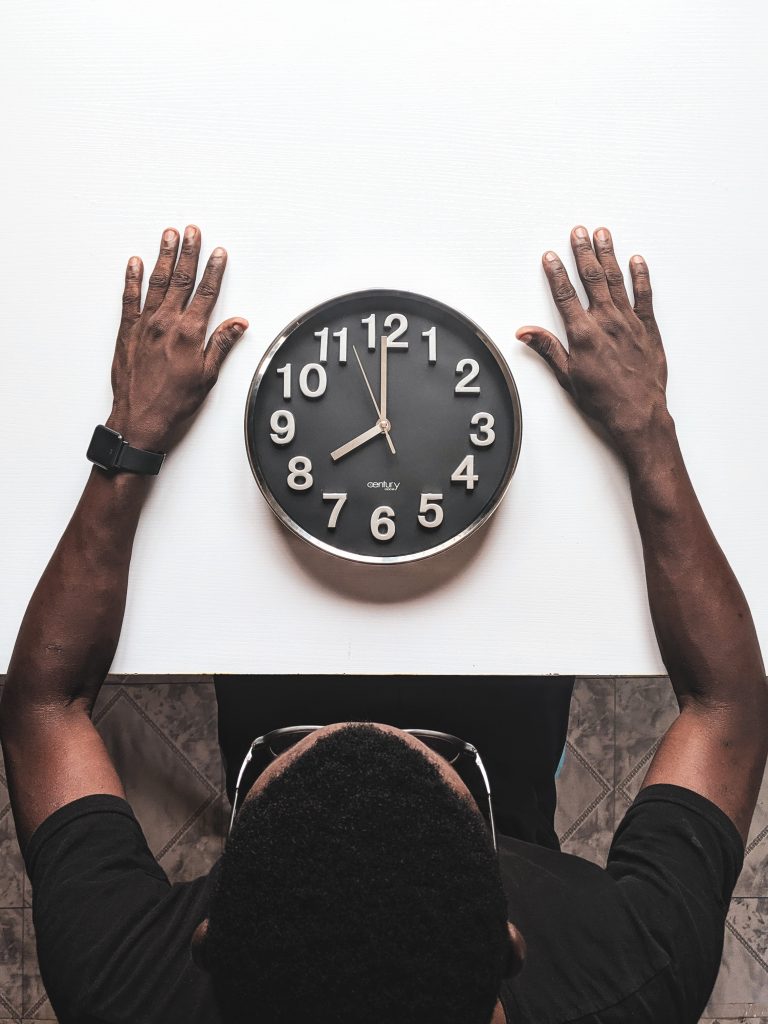 If you have a mood disorder such as depression or bipolar disorder, research suggests that you have a sensitive body clock. Your body clock is more prone to losing track of time when the environment is disturbed, and a disrupted body clock may lead to mood episodes.
Paying attention to routines may be especially important during times of stress to keep your body clock regular and your mood stable.
Helping your body clock to stay on track during major life disruptions such as the COVID 19 pandemic may help you feel better. Here are some easy tips for improving the regularity of your daily routines, even when nothing about your life feels regular.
Self-management Strategies for Increasing Regularity of Daily Routines
 Set up a routine for yourself while you are in quarantine or working from home.
Routines help stabilize body clocks
 Get up at the same time every day. A regular wake time is the most important input for
stabilizing your body clock
 Make sure you spend some time outdoors every day, especially in the early
morning. Your body clock needs to "see" light in the morning to know "when" it is.
 If you can't go outside try to spend at least 2 hours next to a window, looking into the
daylight, and focusing on being calm.
 Set times for a few regular activities each day such as home tutoring, telephone calls
with a friend, or cooking. Do these activities at the same time each day.
 Eat meals at the same time every day. If you're not hungry, at least eat a small snack
at the prescribed time.
 Social interactions are important, even during social distancing. Seek out "back and
forth" social interactions where you share thoughts and feelings with another person in
real time. Videoconferencing, telephone or even real-time text-messaging is preferred to
scrolling through messages. Schedule these interactions at the same time every day.
 Avoid naps during daylight hours, especially later in the day. If you must nap, restrict
them to 30 minutes. Napping makes it hard to fall asleep at night.
 Avoid bright light (especially blue light) in the evening. This includes computer
screens and smartphones. Blue spectrum light suppresses the hormone that helps us
sleep.
 Stick to a consistent sleep and wake time that fits your natural rhythms. If you are a
night owl, it's ok to stay up a little bit later and get up a little bit later than others in the
household. Just make sure you go to sleep and get up at the same time every day.
International Society of Bipolar Disorders (ISBD) Task Force on Chronobiology
and Chronotherapy and the Society for Light Treatment and Biologic Rhythms (SLTBR)
IPT NEWS!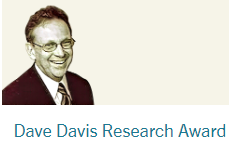 Dave Davis Research Award
Dr. Paula Ravitz (Associate Professor, Psychiatry), Dr. Clare Pain (Associate Professor, Psychiatry), and Dr. Dawit Wondimagegn (Associate Professor, Psychiatry) were awarded the 2019 Dave Davis Research Award from the University of Toronto Faculty of Medicine for the Biaber Project, to scale up screening and treatment of common mental disorders using culturally adapted IPT in Ethiopian primary care.
Dr. Dave Davis has had a long and distinguished career in Continuing Professional Development at the University of Toronto. He was the Associate Dean of Continuing Education in the Faculty of Medicine at the University of Toronto from 1994-2005, and laid the groundwork for the concept of evidence-based Continuing Professional Development . He authored several seminal publications outlining what education delivery methods are effective agents of change for changing behaviours of health professionals leading to improved patient outcomes. In 2001, he established the University of Toronto Knowledge Translation research program. The Dave Davis Research Award recognizes an outstanding completed research/scholarly project in Continuing Professional Development in the Faculty of Medicine.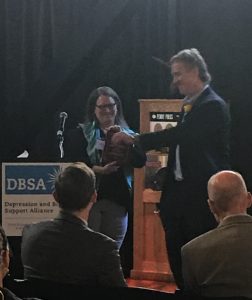 Depression and Bipolar Support Alliance honored Holly Swartz, MD, with Gerald L. Klerman Senior Investigator Award
The Depression and Bipolar Support Alliance (DBSA), the nation's largest patient-run
organization focusing on depression and bipolar disorder, presented its 2018 Gerald L. Klerman Awards on May 20, 2019, in San Francisco. Holly Swartz, M.D. was honored with the 2018 Gerald L. Klerman Senior Investigator Award for her career-long contributions to mental health research. DBSA's Klerman Award is the highest honor DBSA extends to members of the scientific community. It recognizes researchers whose work contributes to understanding the causes, diagnosis, and treatment of depression and bipolar disorder.
Welcome to the Online ISIPT community!
Tweets by IntSocIPT