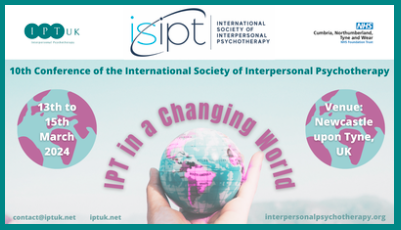 FEBRUARY 2023 – To all our dear ISIPT and IPT UK members! We hope you enjoyed last month's newsletter – they are all accessible on the website if you missed them. Click here
This past month, the conference committee have begun to gather ideas for content including the usual styles of presentations such as workshops, symposium, and keynote speakers. However, we are excited to invite you to consider a different 'TED-style' type approach.
We would encourage people, including those who wouldn't ordinarily speak, to give a brief talk about something you are passionate about and wish to share! This can be as creative and alternative as you like. Please click here for more information.
Our hope is to make this conference a broad and diverse learning experience. We welcome any ideas or suggestions, please email these to Fiona.rose@iptuk.net.